Lawn Bowls in Leopold, Victoria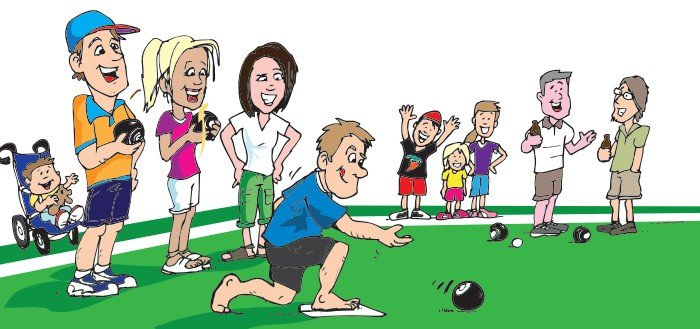 Social Bowls
Social Bowls is just how it sounds, it is a social game of bowls with people
from our own club and often people from other bowling clubs.
It is a nice way to meet other people who enjoy the game and
to get a feel for how the game is played in a relaxed game.
There a couple of different competitions through the year.
Winter Social Bowls
Start time: Saturday and Mondays at 12.30 pm
Cost: $6 per player. Raffles on the day.
New Bowlers welcome.
Name on the sheet in shed or
Call the club on 5250 4666 or Barry Smallman on 0425133870
Jack Attack
A fun bowls competition for those who want a bit more than social or
barefoot bowls, but big on social. Teams of 3 over 6 weeks,
Entry fee of $5 per player includes use of bowls and
BBQ - come and meet new people.
New-season resumes Friday 29th January from 6.30 pm
Pennant
Pennant competition is played over 18 weeks (plus finals)
where you represent your club in a team and play against other clubs.
Depending on which day and division you are selected to play, the
teams will vary from 8-16 players. Rinks always consist of 4 players.
Pennant is played both on Saturdays and Tuesdays (Midweek).
Please call the club 5250 4666 to speak our Bowls coordinator/coach Paul Williamson
Bowls Links