Lawn Bowls in Leopold, Victoria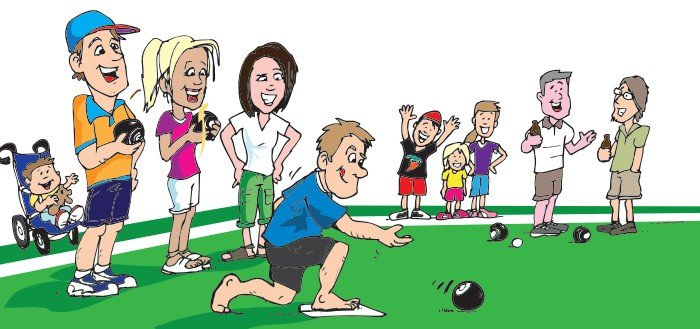 Jane Mcmenaman Leopold club championship winner for 2017/18 season.
This is Jane's second club championship at Leopold and her 5th overall win.
Nicole Shortis and Jane Mcmenaman won the Geelong bowls region State pairs and will now go to State Championship week in Bendigo in April. 
Brad Pavey who is just 17 years of age won the men's club championship 2017/18 this is brads first senior win. The players will now go on to compete at the Region champs of champs events. 
Social Bowls
Social Bowls is just how it sounds, it is a social game of bowls with people
from our own club and often people from other bowling clubs.
It is a nice way to meet other people who enjoy the game and
to get a feel for how the game is played in a relaxed game.
There a couple of different competitions through the year.
Winter Social Bowls
Start time: Saturday and Mondays 12.30pm
Cost: $6 per player. Raffles on the day.
New Bowlers welcome.
Name on sheet in shed or
Call the club on 5250 4666 or Barry Smallman on 0425133870
Jack Attack
A fun bowls competition for those who want a bit more than social or
barefoot bowls, but big on social. Teams of 3 over 6 weeks,
Entry fee of $5 per player includes use of bowls and
BBQ - come and meet new people.
New season resumes Friday 29th January from 6.30pm
Pennant
Pennant competition is played over 18 weeks (plus finals)
where you  represent your club in a team and play against other clubs.
Depending on which day and division you are selected to play, the
teams will vary from 8-16 players. Rinks always consist of 4 players.
Pennant is played both on Saturdays and Tuesdays (Midweek).
Click here to download the Office Bearers and Contact List
Leopold Sportsman's Club Bowls Office Bearers
Click here for the Pennant Draw
Bowls Links